Cheesy Pizza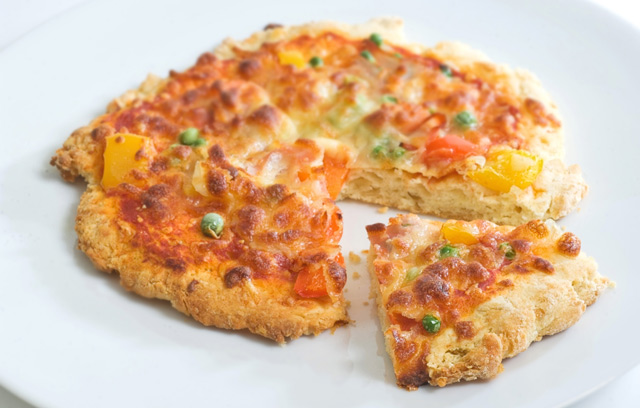 Ingredients
150g self raising flour
1 Pinch salt
25g butter, cut into cubes
30ml milk
1 egg
50g cheddar cheese, grated
1 jar tomato passata
1 packet mozzarella cheese, grated
Total time required
Preparation time:
Cooking time:
Instructions
Preheat oven to 180c/gas mark 5.
Place the flour and butter in a bowl and rub in the butter and flour together until it resembles breadcrumbs. Stir in the grated cheddar cheese.
Beat the milk and egg together and pour into the dry mixture, mix together to form a dough, add a little more milk if the mix is too dry and a little more flour if too wet.
Split the dough into 4 pieces. Roll out each piece of dough to form equal sized circles.
Grease a baking tray and transfer the dough circles to the baking tray before you put the toppings on. They're harder to move once you have the toppings on.
Spread a tablespoon of tomato passata on each pizza base and put your choice of toppings on top, finishing off with the grated mozarella cheese.
Bake in the centre of the oven for 20-25 minutes until golden brown, Aga- roasting oven, middle shelf for 10-15 minutes.